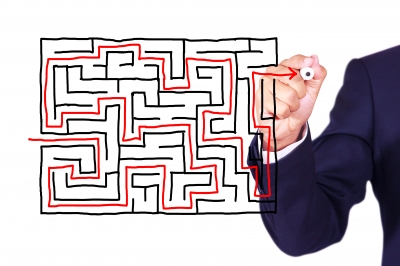 Ever thought that you have had to go a long way around a design problem to mount a particular component? Here's a hint that might possibly be a 'quick-fix' and a help if you're finding yourself in a similar situation.
Sheffer fits tie rod supports to long stroke cylinders to stop the tie rods from twanging like an out of tune banjo - and the design feature does a wonderful job of achieving that aim.
What has been done on many occasions in the past is for an individual to make use of a tie rod support to carry some other component. It's not that novel – but a brief reminder of the possibilities might be appreciated.
Oh, the possibilities
The options available for mounting components are endless. A box for terminating cables, a clip to support a pipe or hose, or maybe an electrical enclosure; in fact there is the capacity to mount anything which is not excessively heavy and is not going to connect the cylinder to another part of the machine structure, or cause forces to be reflected back onto the cylinder as the mechanism cycles through its program.
In its 'off the shelf' form, a tie rod support is normally a fairly slim component and roughly the same profile as the head and cap. If it is needed to support the tie rods, then it should be positioned roughly mid point along the tube and no attempt should be made to move it longitudinally.
A big no, no
If you spy a tie rod support don't try to move it, drill holes into it and thereby create an extra port mid stroke by puncturing the tube, or randomly weld bits to it. If you do; life could get both messy and also expensive!
What is possible, however, is to look into the possibilities of providing a support which is in the right location and tailored to suit whatever shape or form you need to make life easy.
It need not be a long cylinder to fit such a feature. If there is room between the head and cap; then a competent cylinder supplier can provide something to do the job for you.
All sorts of designs are possible. Double supports with a specific distance between them; extra wide supports; tappings on agreed centers on particular faces; platforms with holes on a known pattern which are welded at right angles to the support edge; the options are as varied as your needs dictate.
Only you can envision the best layout to suit your purposes. So, however outlandish it may seem; nothing will be lost if you float a sketch of what you need to an engineer – the outcome may be just what you need to make your design more simple and a touch more elegant.
Thoughts? Leave a comment below...
Image credit: pakorn